June 4, 2016- Graduation #4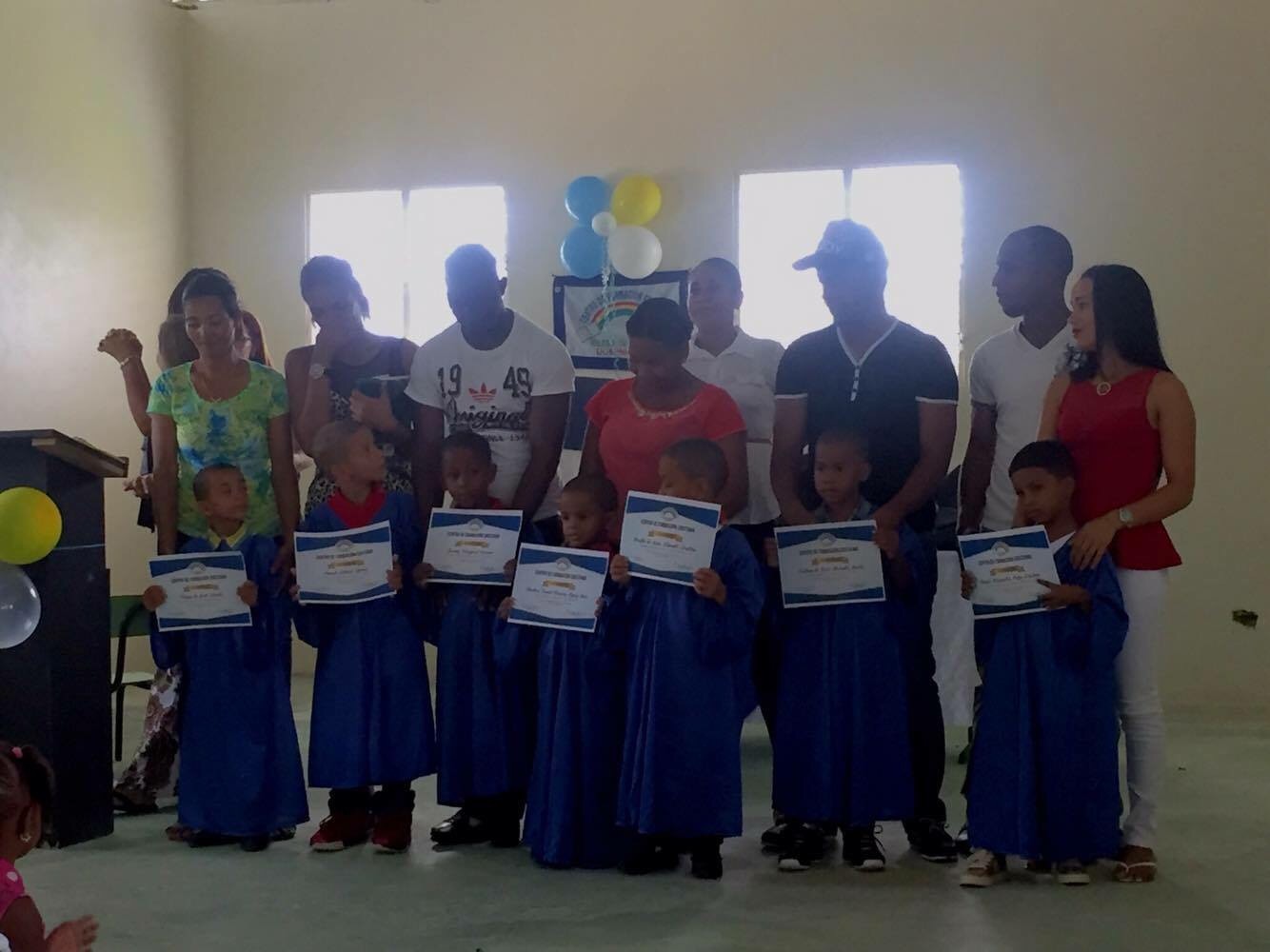 What an amazing day! It is hard to believe that it is our 4th graduation from the school already. It is a new generation. A generation that has no idea what Cuesta Arena was like without a school. This years' class was a little smaller than in previous years. When I asked, the answer was simple. These were the only family that agreed to complete the things we asked of them in order to have their children in the school. Since day one, we have required for the parents to value their kids' education from an early age. This means they are required to pay 100 pesos a month (a little more than $2), attend monthly parent meetings, attend church in the city once a month, and help with the upkeep of the school. Beneath these rules, lay the value of being involved in their child's education as well as valuing the child. This year we took time to honor the parents and thank them for their dedication to their children. As always, we honor the mothers and families that not only completed the things ask but exceeded them.
Graduation is always my favorite trip. I pray I can always attend this weekend as it is a celebration of the community. This year's graduation was special as our tutoring program grows. This year there were more children in the tutoring program than in the preschool. It is a joy to see Juancito reading the scripture when it was 4 years ago that he did not know how to read at all and would never have had the confidence to read in front of a crowd of people. It was beautiful to see Erika lead a group of dancers in two performances. Cuesta Arena is truly a different place. Many of the parent came up to me to thank me for the school and the change it has made on their family. The families are proud of the their school and value the kids. For those of you that know some of the names in the community, some of the kids that graduated today are Miguelangel's little brother, Pamela's son Braelin, Alex who was hit by a car, and Johnny's son.
The school is a safe place. It is teaching a generation that they are important and if they are being treated in a way that is any thing else, the school is a safe place to express their fears and secrets. It is hard for a child to go against their family and talk about these generational "secrets" but the kids feel safe in our school and are learning what is appropriate vs nonappropriate, safe vs not safe, and real love vs fake love. Please pray for the children as they are leading their families in change and for our teachers who are loving the children in the midst of it all.